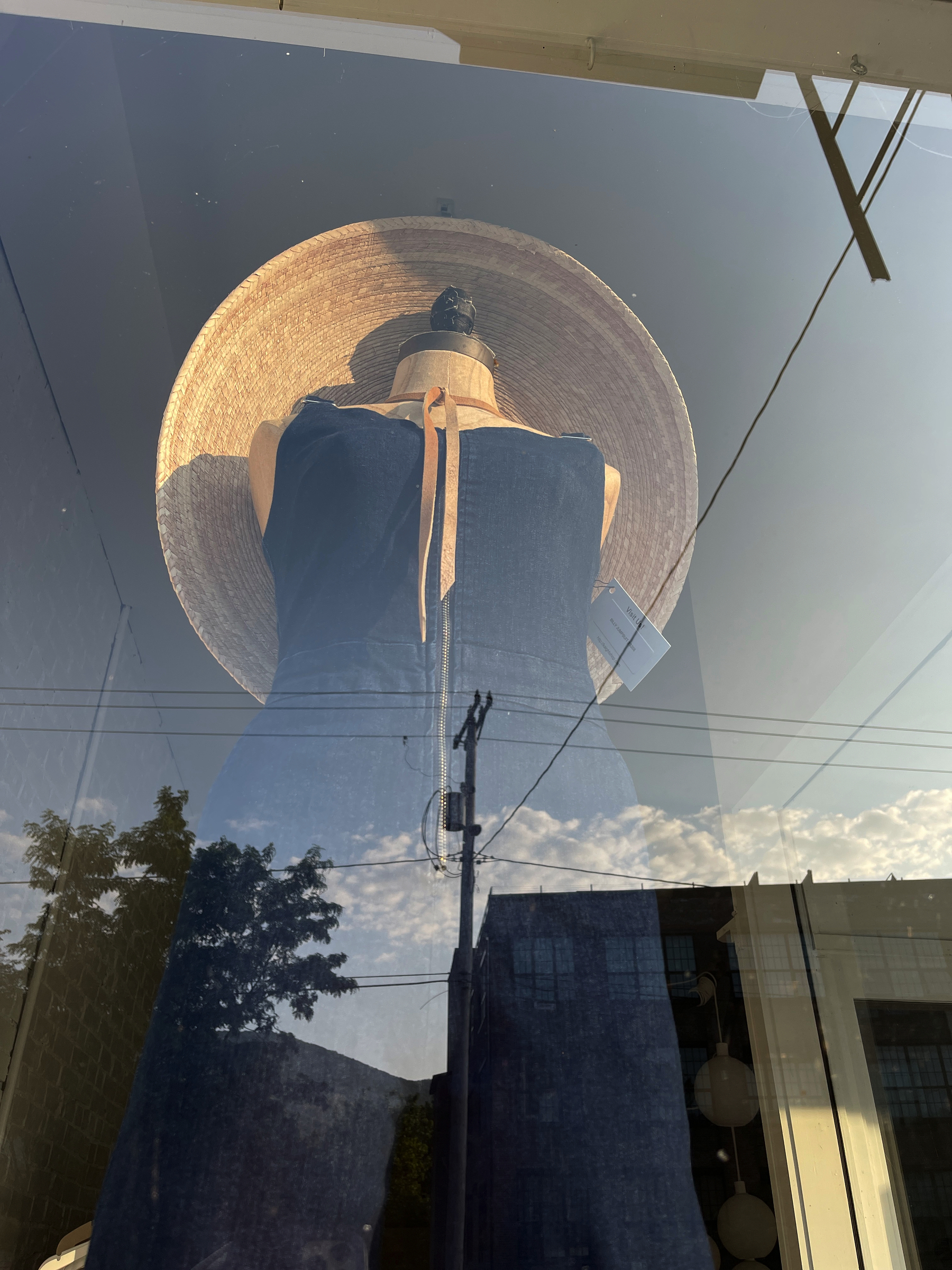 A woman created the sun

Inside her

And her hands were beautiful

The earth plunged beneath her feet

Assailing her with the fertile breath

Of volcanoes1
I have been photographing women's clothing displays in shop widows for years. I am in love with womanhood. I am in love with womanhood in two ways. First, and dominantly, I am in love with womanhood in the way you would expect my male lizard brain to be. I am in love with womanhood as a receptive place where my sexual longings can come to repose. Every attractive-to-me vision of womanhood is arousing and provokes those longings. I want to inhabit that womanhood in a very male way. But there is a second way I am in love with womanhood. I am in love with the idea of being woman. When I fantasize sex, I often seek the position of womanhood in making love, having love made to me. When I see women's clothing presented in the shop window, I fantasize about the woman that would sheathe her body with that clothing, how achingly beautiful she would be, and how wonderful it would be to make love to her. At the same time, I phantasize about being the achingly beautiful woman wearing the clothing, about being the irresistible promise of blooming sexuality. Both ways of loving womanhood are powerful forces in my being.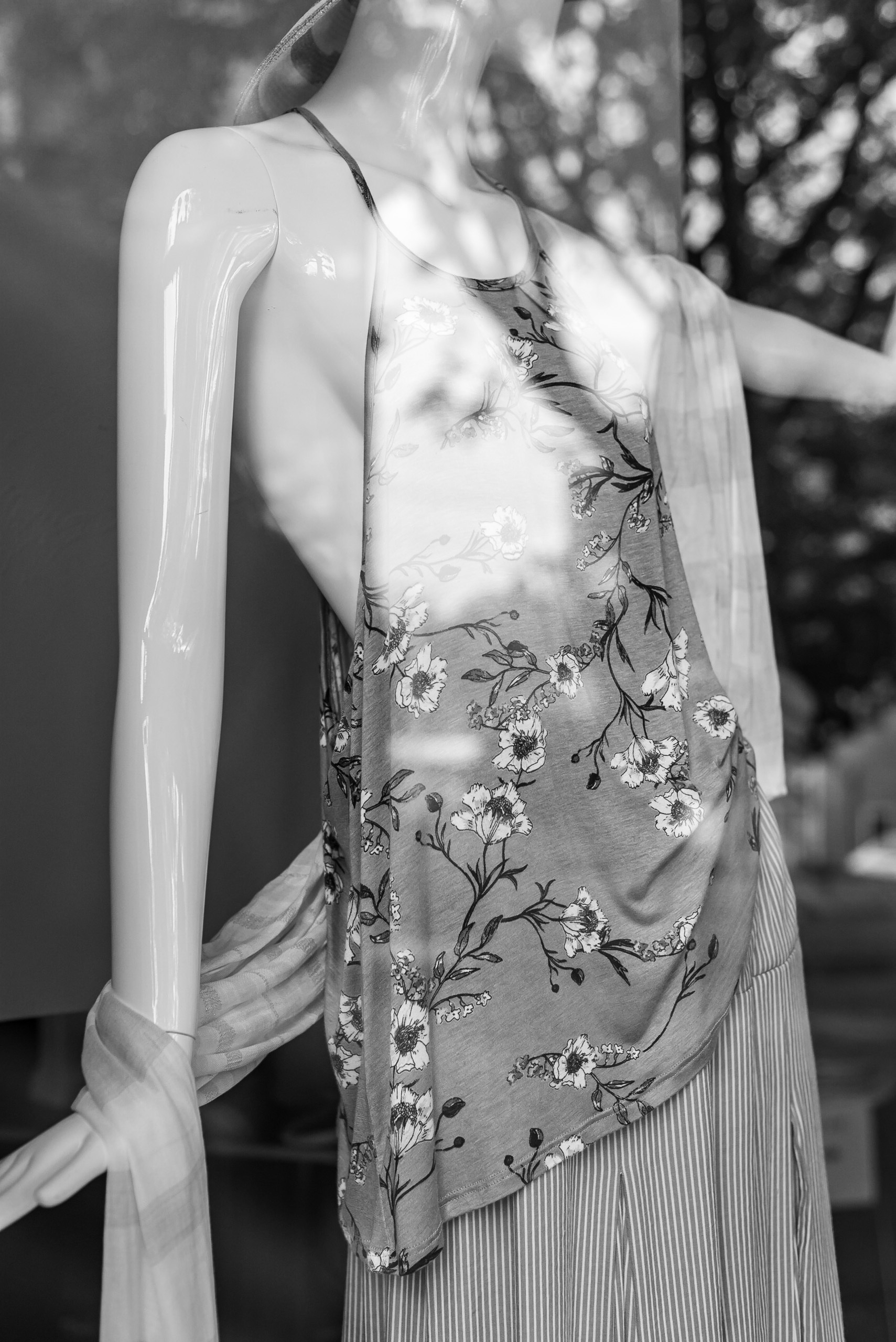 When I began making the female mannequin images, I don't think I was conscious of this second way of loving womanhood, though I now believe it has been present all along. I suppose I wasn't ready to let it surface. It was too frightening to be honest with myself about it.
One is not born, but rather one becomes, a woman.2
I have read more than a few books written by women about the experience of being woman. Caliban and the Witch, by Silvia Federici; Three Women, by Lisa Taddeo; Catcalling by Soho Lee; Girlhood by Melissa Febos; The Second Sex, by Simone de Beauvoir; Down Girl, by Kate Manne; Radical Homemakers, by Shannon Hayes. I have more on my Kindle that I have yet to get to. Nothing about manhood interests me nearly so much as everything about womanhood.
In the early days of Instagram, I developed an image series of men's and women's fashion posters in store windows with reflections of the city layered over them. I imagined a race of gods and goddesses in the vein of ancient Greek deities. When I moved to Beacon, NY, there weren't fashion posters, but there were shop windows with mannequins displaying women's clothing, so I photographed them instead, and began to get more intimate with these fantasies of womanhood.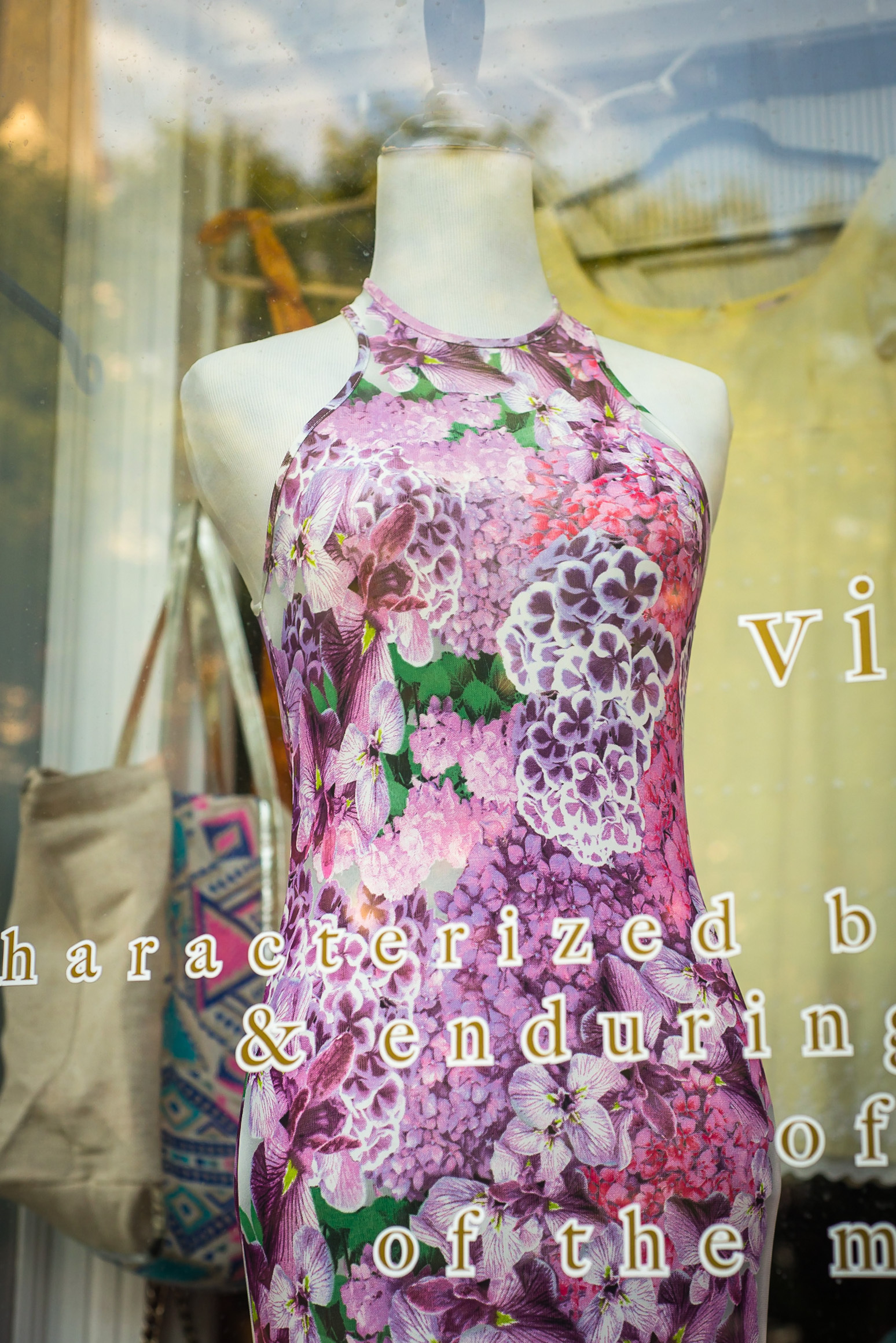 I have written before that, in the LGBTQ+ spectrum, I am attracted to the trans/cross-dressing part of it. When I stopped working a regular job, I grew my hair down to my shoulders and have had it that way ever since. Years ago, I was getting my hair done at a beauty salon—which I have always preferred to the traditional male barber—and the woman doing my hair asked me if I would like a French braid. Why she thought to ask me that is a mystery, but I thought about it for a moment and said, "why not?" I have gotten my hair done in a French braid at the beauty salon for special occasions ever since. And what do I wear on those special occasions? I have chucked over the suit or sport coat and tie in favor of a tunic that comes down below my knees. In other words, an approximation of a dress. I wore an off-white tunic to my nieces' wedding, along with a Tom Wolfe inspired white hat. Several of the young women attending the wedding told me I was the most intriguingly dressed man there. My male lizard brain self was grateful for the attention of young womanhood. I wonder if any of them sensed the feminine energy I was channeling?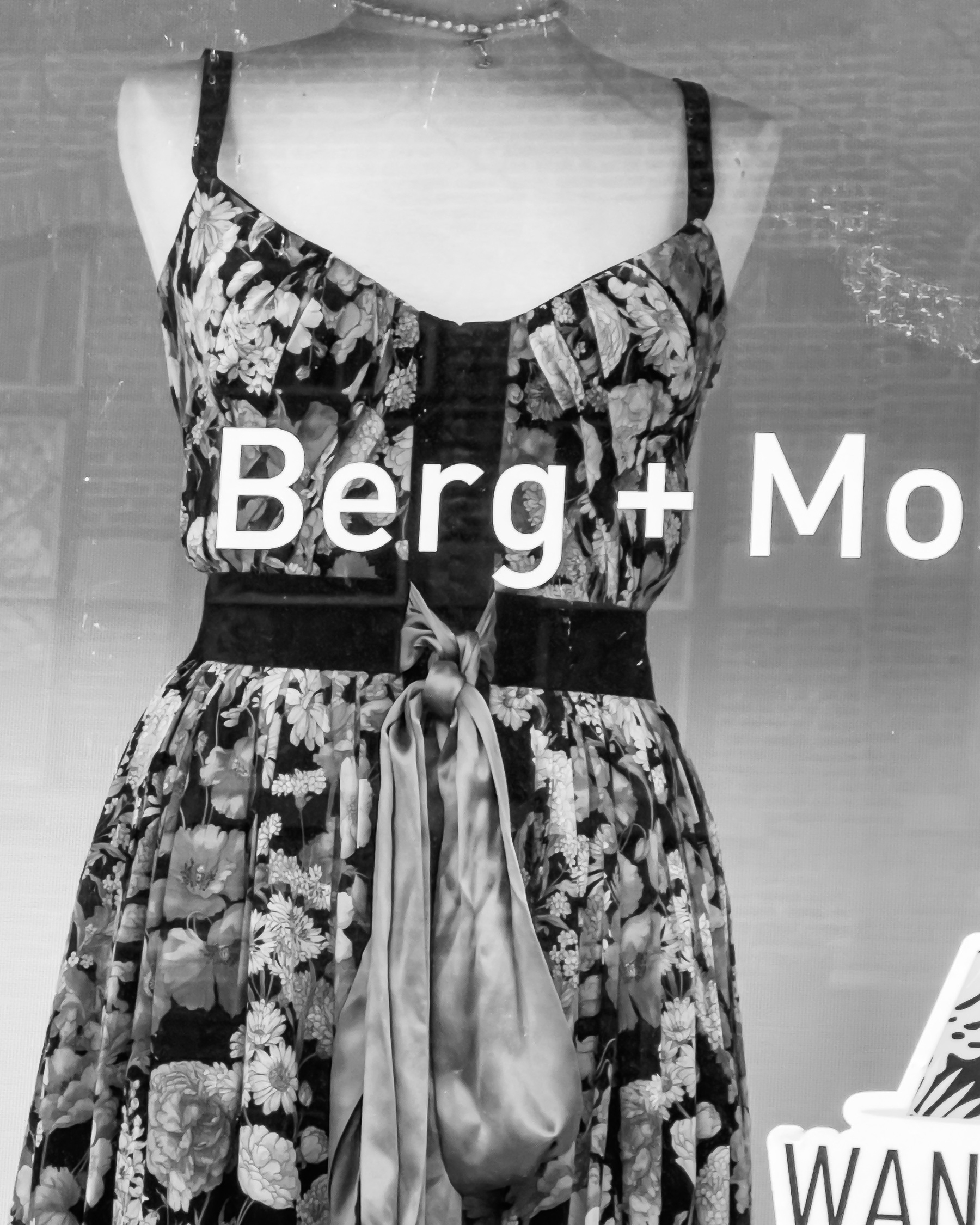 I recently wrote a piece about my attempt to write physical intimacy between two women. That has been and continues to be an interesting journey. I learned that my lizard brain male self is the dominant force. It was difficult to write the scene in a way that wasn't a male fantasy voyeur proposition. But the experience has helped loosen my heterosexually dominant lizard brain's grip on things. I am becoming a compassionate witness to all the possibilities of human sexuality.
In The Second Sex, Simone de Beauvoir makes a compelling case that gender is a social construct. The social landscape we are raised in has a profound effect on what womanhood and manhood are conceived to be and how we conceive of ourselves as men and women. We are all degrees of masculine and feminine as far as gender is concerned. The dominant culture tries to shove us into tightly defined heterosexual gender roles, but gender is fluid and many of us shift around the gender spectrum as we move through our lives.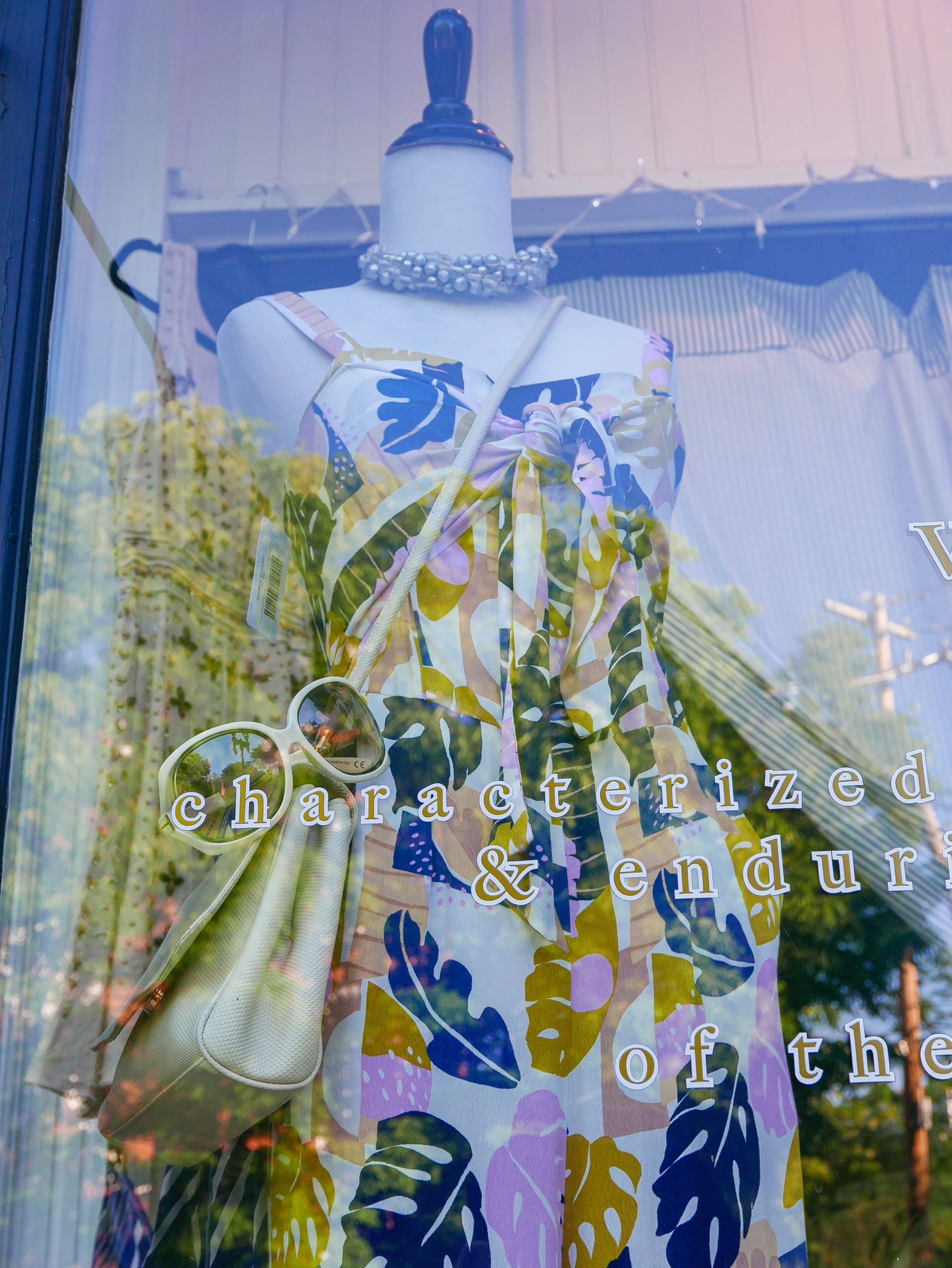 The lie to which the adolescent girl is condemned is that she must pretend to be an object, and a fascinating one, when she senses herself as an uncertain, dissociated being, well aware of her blemishes.3
As I look through the images I am sharing in this post, I can see that the concept of womanhood they present is very feminine and not just a little sexy. I don't, however, come to it from the proposition that women who might inhabit these clothes are required to fulfill an idea of womanhood that the dominant heterosexual culture seeks to enforce. The womanhood I imagine would inhabit this clothing with an intelligent, goddess-like presence, full of confidence, self-possession and sexual power.
I will develop this body of work into an edited series called The Woman I Want/To Be. The work will explore the intersection of multiple fantasy perspectives of womanhood generated by shop window displays of women's clothing. Among them are the male fantasy perspective, trans fantasy perspective, and female fantasy perspective, both straight and gay. In each of these perspectives, there is a fantasy of womanhood that is nuanced by the gender identity approaching it.